We are nearing the date when most companies need to report their gender pay gap statistics to the UK Government Equalities Office. NBCC are delighted to invite you to an exciting panel discussion on this topic and other measures such as paid paternity leave linked to gender inclusion.
As the reporting period closes in, for the first time we will be able to get a detailed sense of the gender pay gap that sits within the UK's key employers. Another measure of inclusion that is in its infancy in the UK, but has existed in Scandinavia  for more than 20 years, is paid paternity leave. In Norway fathers can take up to 16 weeks fully paid leave following the birth of a child. Companies in the UK have varying practices, and Equinor has just launched a 16-week paid global paternity leave for its employees. H&M in the UK also offers around 8 months of paid paternity leave to their employees.  
Come and join us for a panel discussion on gender diversity and inclusion in the workplace on Wednesday 10 April. 


Speakers:
Helena Whitmore, Head of Private Banking UK, SEB
Dr Jill Armstrong, Bye-Fellow of Murray Edwards College, University of Cambridge
Terje Turnes, General Manager, DNB
Gerriet Kruger, Interim Regional Manager, Global Shared Services UK and Ireland, DNV GL
Lauren Horman, Associate Solicitor at Dorsey & Whitney LLP 
Moderator: Averil Leimon, Founder, White Water Group
Read more about our speakers:
---

Mr. Terje Turnes has been heading up DNB's activities in London since January 2018. Before taking on his current position he worked as a Group Chief Risk officer with DNB Bank ASA and has previously headed up DNB's Group activities in the Baltics and Poland and been CEO for the then DNBNOR London Branch.  Mr Turnes' focus is that Diversity creates results. 
---

Helena Whitmore is the Head of SEB's Private Banking UK team, and a tax and wealth planning specialist with many years' experience advising members of the Nordic community in the UK. Prior to joining SEB Helena was the head of the private client department for an international law firm based in London. Ms Whitmore's focus is on balanced teams that create results.
---

Dr Jill Armstrong is a Bye-Fellow of Murray Edwards College, University of Cambridge. She leads the 'Collaborating with Men' research project that aims to motivate men and women to work together to change workplace culture to be more inclusive Importantly the research identifies tools that help individuals and organisations take effective action to promote equality of opportunity for women to reach positions of senior leadership.
---

Gerriet Krueger is currently supporting the UK Region particularly within the field of HR. After restructuring the HR Global Shared Services within DNV GL, he lead the European HR Service Centre and worked for DNV GL in many different places such as Germany, Norway, Poland and now UK.
---

Averil Leimon is an executive coach, a leadership psychologist, an author and a media commentator. She is afounder of leadership consultancy White Water Group, and the force behind White Water Women.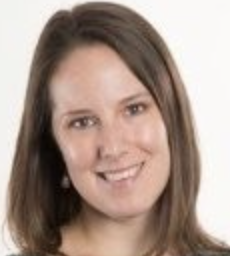 Lauren Horman is an associate solicitor in the Corporate Group of Dorsey's London office. Lauren advises on Capital Markets (mainly equity), mergers and acquisitions (both public and private) and venture capital/private equity investments and commercial and non-contentious IP matters. Ms Horman has recently experienced returning to work following maternity leave.