Team Norway's – Opportunities 2022
Foundations for a Sustainable Future
London – 10th, 17th and 24th February 2022
Team Norway supports trade and commercial activities between Britain and Norway across industry sectors. The purpose is to build market opportunities in Great Britain and to create partnerships between Norwegian and British private and public sectors. The conference will provide insights into how we can support and contribute to our net-zero ambition and create a balanced energy ecosystem.
Energy Transition – Opportunities relating to the shift to lower carbon solutions
10 February – Enabling the energy transition
Introduction and presentations
Our two keynote speeches will address some of the challenges and opportunities arising out of the Energy Transition, looking at policy and the actions needed to reach Net Zero by 2050, including the implications of the UK government's Net Zero strategy published in October 2021.
Panel discussion
This section will explore the solutions needed to enable the energy transition and issues that may arise as part of that transition. We will consider both external forces, which will be driven by government policy and regulations and internal forces within companies exploring what companies can and should do to ensure that they are agile enough to address rapidly changing external pressures. We will present insights from companies that are on the front line, who are currently dealing with these challenges.
Panellists:    
Constantine Levoyannis, Head of EU Affairs at NEL Hydrogen

Villy Kladi Senior Policy Advisor, Net Zero Strategy at Department for Business, Energy & Industrial Strategy (BEIS)

Graham Bennett, VP Energy Transition & Innovation at DNV UK
Moderator:     
Oddi Aasheim, Partner at FirstHuman
Please register for your free ticket here: https://clients.addleshawgoddard.com/33/6083/compose-email/nbcc-invite.asp?sid=blankform
About the panellists and moderator:
Graham Bennett (panellist)
Graham Bennett is a Vice President of DNV and is head of their UK Energy Transition and Innovation activity. 
Graham holds a 1st class honours degree in Mechanical Engineering and has been supporting customers in the energy industry for more than 30 years. Graham is the primary author of the oil & gas companion report supporting the DNV Energy Transition Outlook. He has also supported several clients in both the industrial and financial segments in decarbonisation considerations as part of purchaser and vendor due diligence reviews for mergers, acquisitions and disposals. Currently, Graham leads the DNV UK activities in hydrogen and CCUS, working with UK gas networks, industrial clusters, financiers and policymakers in examining the alternatives for deep decarbonisation.  In 2020, Graham was elected as a Fellow of the Energy Institute in recognition of his work in the energy transition area.
Constantine Levoyannis (panellist)
Constantine Levoyannis is Head of EU Affairs at Nel Hydrogen. 
Nel is a global, dedicated renewable hydrogen technology company, delivering optimal solutions to produce, store and distribute hydrogen from renewable energy. As the global leader in the manufacturing of electrolysers, we strongly believe that our technology is key to unlocking the full potential of renewables & empowering generations with clean energy forever. Constantine has wide experience from across the developing hydrogen value chain having previously worked for Hydrogen Europe as Head of Policy and French gas infrastructure company GRTgaz as EU Public Affairs & Communications Director. Prior to that, he worked as a Director at FTI Consulting, advising clients across the energy industry and the transport sector. Constantine also has extensive experience related to the functioning of the European Union and international organisations, having worked for five years at the European Parliament as a Policy Advisor in the Industry, Research and Energy Committee (ITRE) and also spending time at the European Council and the United Nations. Constantine was born in London, United Kingdom (UK) and is a dual national of Greece and the UK. He holds a Bachelor's degree in Law (LLB) and a Master's degree in International Law with International Relations (LLM) from the University of Kent, Brussels School of International Studies. He is an Alumnus of the US State Department's International Visitor's Leadership Program on Energy Security and Foreign Policy.
Villy Kladdi (panellist)
Villy Kladi – Senior Policy Advisor, Net Zero Strategy at Department for Business, Energy & Industrial Strategy (BEIS)
Villy is a Senior Policy Advisor in BEIS, and is currently working on private investment for net-zero and the UK's net-zero strategy more broadly. The UK Government published its Net Zero Strategy in October 2021, ahead of hosting the 26th UN Climate Change Conference of the Parties (COP26) in Glasgow. The strategy sets out policies and proposals for decarbonising all sectors of the economy to meet the UK's net-zero target by 2050, and cross-cutting action to support the transition to net-zero.
Oddi Aasheim (Moderator)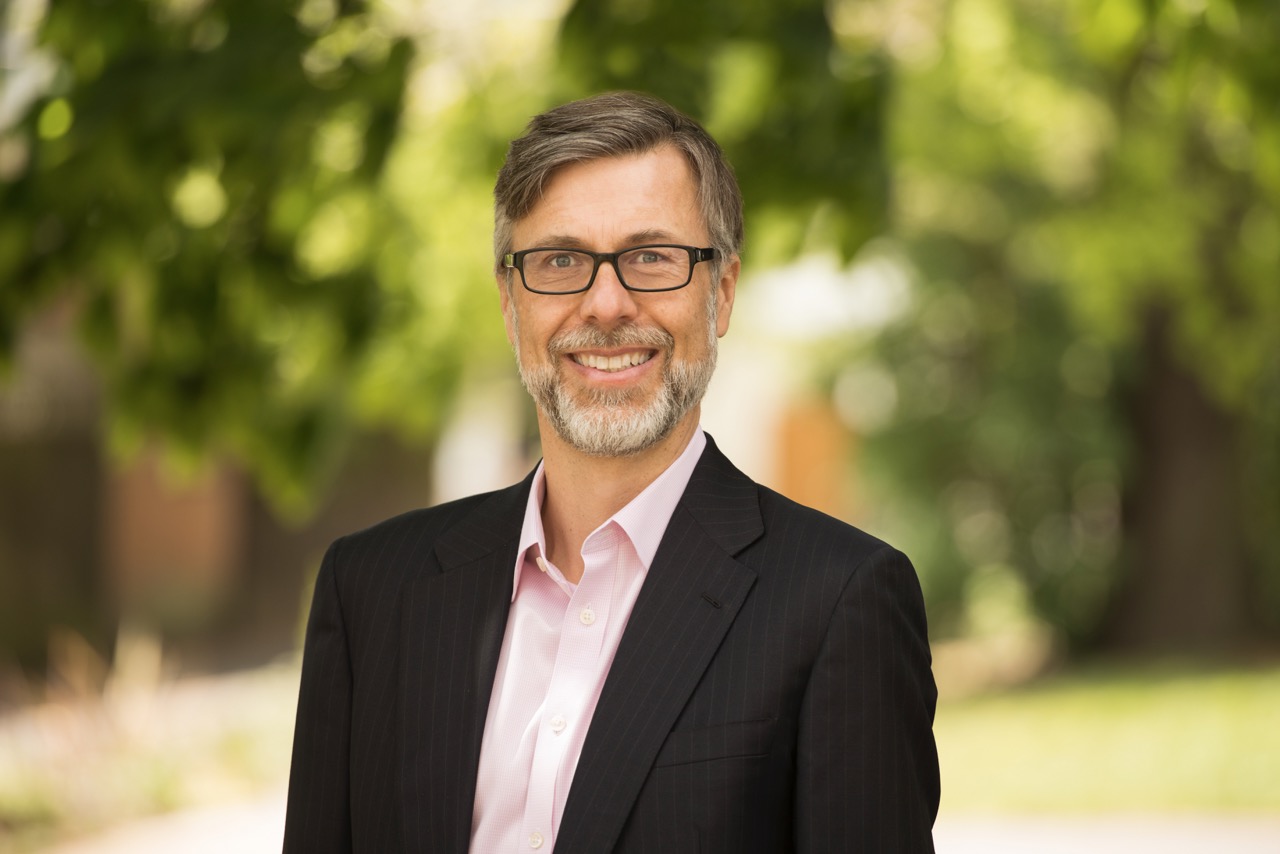 Oddi Aasheim is the Managing Partner of FirstHuman. 
Oddi supports leaders and executive teams that are facing complex challenges and are looking to transform their positioning in the marketplace, create a breakthrough in performance, and establish a foundation for sustained exceptional performance. Before founding FirstHuman Oddi worked with Shell, Accenture's Energy Transition Team and currently supports several clients in their commitment to accelerate the Energy Transition.
Venue: Online
Highlighting opportunities for co-operation between Norway and the UK and showcasing achievements and innovations.
Keynotes – Case Studies – Panel Discussions – Networking
Energy Transition
Opportunities relating to the shift to lower carbon solutions
17 February – Research or Scale?
Case study
The Energy Transition gives rise to significant scope for innovation and change, however, driving innovation and change is challenging. This part of the program will include a case study from a company that has recently scaled up, using new methods and strategies to leverage existing technologies.
Panel discussion
The panel will explore the pros and cons of innovation and developing new technology versus the process of using existing technology better. The panel will include advisors from different disciplines including legal and finance who will explore the different risk profiles.
Panellists:    
Vianney Vales, CEO at Wastefront AS

Simon Portman, Of Counsel, Marks & Clerk LLP

Kjersti Reinsnos, Managing Director, Europe at Equinor Ventures

Kristin Skofteland is the CCO & Legal Counsel of Beyonder
Moderator:    
Maren Strandevold, Legal Director at Addleshaw Goddard LLP
Please register for your free ticket here: https://clients.addleshawgoddard.com/33/6083/compose-email/nbcc-invite.asp?sid=blankform
About the panellists and moderator:
Vianney Vales (panellist)
Vianney Vales, CEO at Wastefront AS
Vianney Vales is the CEO of Wastefront AS, a company from Norway that is solving the global problem of end-of-life tyres through recycling. He was previously the CEO of Devaltec, a company providing Project Development services in Sustainable Energies. He is a former top executive in Oil & Gas in Shell an Galp Energia, and a founder and CEO of multiple biofuels companies, such as SGC Energia and Biovegetal.
Simon Portman (panellist)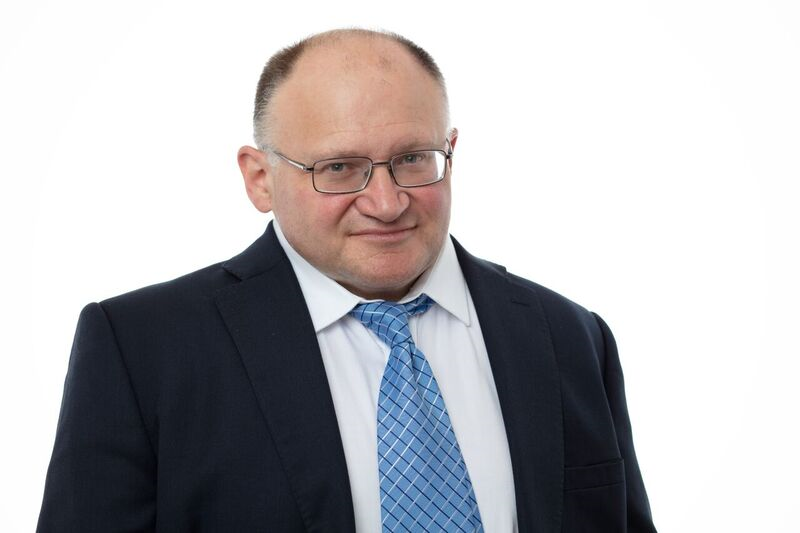 Simon Portman, Of Counsel at Marks & Clerk
Simon specialises as a commercial contract lawyer for technology companies. He works for clients in the electronics, bioscience, defence, software, nanotech and creative industries, advising companies ranging from small start-ups to big multinationals as well as individuals, public bodies and charities. Nordic clients form a significant part of his practice, notably Finland and Norway. Simon also spearheads the firm's memberships of the Finnish British Chamber of Commerce and the Norwegian British Chamber of Commerce; he is a member of Trondheim networks UT and T-AI; and Helsinki digital transformation network Spatial8. He also heads the firm's Extended Reality team and in that capacity supplies specialist advice and training to members of XR organisations such as Immerse UK and XR Nation.
Kjersti Reinsnos (Panellist)
Kjersti Reinsnos is Managing Director and Head of Equinor Ventures Europe, the corporate VC arm of Equinor. 
Equinor Ventures invests in and supports innovative companies to shape the future of energy. Kjersti has an extensive international background from investment banking in Goldman Sachs in London and with the Norwegian Oil Fund. Her early career was with the Norwegian Foreign Affairs and working for various international organisations. Kjersti is an independent board member with NASDAQ Oslo ASA a commodity derivative exchange. She has two law degrees from Norway and New York University and lives in Oslo.
Kristin Skofteland (panelist)
Kristin Skofteland is the CCO & Legal Counsel of Beyonder
CCO & Legal Counsel of Beyonder with responsibility for commercial, business development and legal activities. Board member of Petoro and Norsk Solar. Executive MBA and lawyer with more than 20 years experience from leading roles in the French Oil and Gas company Total Energies.
Kristin loves new challenges and is thrilled to have moved from big oil to a high-tech start-up company with green ambitions and an appetite for growth.
Beyonder designs and manufactures safer high power battery solutions based on Norwegian sawdust, allowing fast charging and a long lifetime. Produced with clean energy and energy-efficient methods, our batteries are produced without cobalt or nickel. Beyonder´s high power cells can be fully charged and discharged in just a few minutes and are designed as power storage for renewable energy grids, heavy-duty transportation and charging infrastructure.
Maren Strandevold (moderator)
Maren Strandevold is a Legal Director in the construction and engineering team of Addleshaw Goddard LLP
As an experienced litigator, Maren assists clients through various forms of dispute resolution, including international arbitration and litigation. She also advises clients on risk management and dispute avoidance in ongoing projects. Her key focus is on the energy and infrastructure sector and she advises clients on a wide range of construction and engineering projects. She has a special interest in the energy transition and the challenges that bring with it, both in terms of navigating the regulatory framework and setting up new and innovative projects. As a Council Board Member of the Norwegian British Chamber of Commerce, she helps the chamber plan events and content to add value for members and she enjoys working with a range of Norwegian companies, including those already well established in the UK and those looking for opportunities here.
24 February – CCS: what can we learn from Norway?
Introduction and presentations
The final session in the series will explore the role of CCS in the Net Zero strategy and how clusters work. The ability to capture carbon and avoid its release into the atmosphere is a significant but difficult undertaking. We will have presentations from Northern Lights and companies involved in developing the CCB Energy Park in Norway.
Panel discussion
This session is going to explore what lessons can be learned from current developments that are making CCS commercially viable and consider what the future opportunities are, including the infrastructure required to support it.
Keynote
Overview of Northern Lights (inc. Longship) and key lessons learnt.
Cristel Lambton, Technical Director, Northern Lights
Panellists:    
Cristel Lambton, Technical Director, Northern Lights

Kathrine K Ryengen, Chief Commercial Officer at ZEG Power AS

David Phillips, Head of UK and Investor Relations, Aker Carbon Capture

Ruth Herbert, Chief Executive, Carbon Capture and Storage Association
Moderator:     
Tim Hare, Head of Sales, Energy Systems at DNV UK
Please register for your free ticket here: https://clients.addleshawgoddard.com/33/6083/compose-email/nbcc-invite.asp?sid=blankform
About the panellists and moderator:
Cristel Lambton (panellist)
Cristel Lambton is Technical Director at Northern Lights JV.
With over 25-year experience in subsea development projects within engineering and marine operations (SURF) in the Oil and Gas industry, Cristel has worked both on the Contractor side for over 10 years and for an Energy Company, Equinor for over 15 years. During this time, she has held several positions on a wide range of development projects, from early phase to execution, including decommissioning, in various areas both onshore and offshore, in Europe and West Africa. Cristel holds a master's degree (Hons) in Marine Engineering from Ecole Centrale Marseille, France. For four years, Cristel has led the SURF work of the Northern Lights project (for transport, storage and injection of captured CO2 on the NCS) under the Norwegian Full-Scale CCS demonstration project (also called Langskip), until 2020 when she took the role of Technical Director in the Northern Lights Joint Venture established between Equinor, Shell and TotalEnergies.
Kathrine Kværnæs Ryengen (panellist)
Kathrine K Ryengen is Chief Commercial Officer (CCO) of ZEG Power AS.
Kathrine has extensive experience with technology start-ups and commercializing innovative business models and technologies for industrial applications. Prior to ZEG Power, Ryengen worked 9 years in Scatec start-up companies, including Norsk Titanium, a successful, global leader within additive manufacturing of structural titanium components for aerospace applications, where she was part of the original start-up team and served as VP Business Development. Prior to Scatec and Norsk Titanium, Ryengen spent a decade within the field of Technology and Management Consulting, working for various companies, including Accenture. Kathrine holds a Master of Technology Management (MTM) from UNSW, Australia, and a Master of Industrial Economics and Mechanical Engineering from NTNU, Norway.
David Phillips (Panellist)
David Phillips is Head of UK and Investor Relations at Aker Carbon Capture (ACC). 
David joined ACC in August 2021, after around two decades of experience in investment research across a number of leading investment banks in London and New York. David also worked as Head of Industry and Investor Relations for Aker Solutions from 2014-2016. While in finance, David focused initially on the chemicals sector, then moved to global energy in 2006, where his work specialised in the energy services sector, and where his team was highly rated for a number of years. His most recent role was as the Head of Equity Research for Europe at a major global financial institution in London. David has an MA from the University of Oxford and a PhD from the University of Cambridge.
Ruth Herbert (Panellist)
Ruth Herbert is Chief Executive at the Carbon Capture and Storage Association (CCSA)
Ruth joined the CCSA in October 2021, following a public sector career spanning almost two decades. In her previous role as Director of Strategy & Development at the Low Carbon Contracts Company, Ruth oversaw the implementation of two key features of today's electricity market – the CfD and Capacity Market – and the company's development into a trusted advisor to the government on decarbonisation. At the Department of Energy and Climate Change, Ruth headed the Electricity Market Reform Programme Office, overseeing delivery of the White Paper and Energy Act 2013. In 2008-9, following her negotiation of the EU Directive on CO2 storage, Ruth led on international CCS policy and the London Ministerial Carbon Sequestration Leadership Forum. She was a Financial Services Strategy adviser at HM Treasury and an economic adviser for the City of London Corporation.
Tim Hare (moderator)
Tim Hare is Head of Sales, Energy Systems at DNV UK
Tim is driven by DNV's purpose, to safeguard life, property and the environment, we empower our customers and their stakeholders with facts and reliable insights so that critical decisions can be made with confidence. Tim is responsible for sales and business development across our Energy Systems business in the UK and Irish market. He leads a sales team made up of key account managers, market area managers and sales enablement, our team builds strong relationships with our customers, to ensure we deliver value. He has a strong technical background, with experience in all project lifecycle phases; he has progressed from a craft apprentice to senior management and has experience working in upstream and downstream oil and gas, defence and the steel industry. Tim has the ability to understand and interpret complex problems, combing commercial acumen, curiosity and creativity.